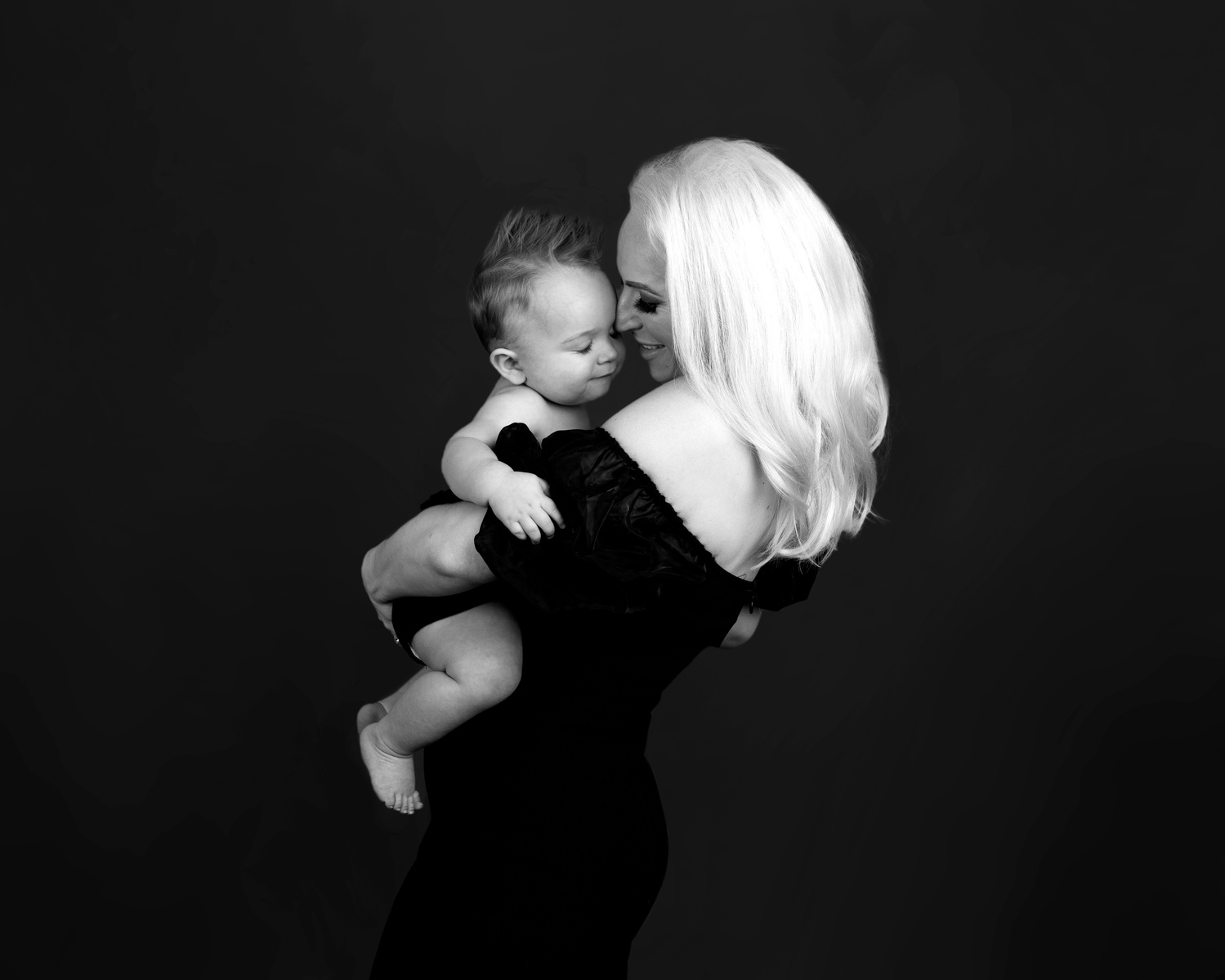 Happy 1st birthday Croix Kingston Carrabba! I cannot believe that it has been an entire year, and within that year you have blessed so many people around you. I've known Randa since 2017/2018 and the moment I learned that she was pregnant with her first kiddo, I immediately reached out to her and asked if we could do a maternity session together as I was wanting to get into that field of photography and needed some practice!
Little did I know that we would become fast friends and that she would become such an inspiration to me. If you don't know Randa Carrabba, she is fitness guru/influencer, an entrepreneur with her own workout program that she developed and has changed the live's of so many women, but most importantly, she is a boss momma!
After her maternity session and newborn session with Croix, we decided that we should do a session every 3 months and document the first year of Croix's life, and what a blessing it has been getting to know and work with this beautiful family.
Thank you to the Carrabba family for trusting in me and allowing me to be a small part of their beautiful family this past year. I'm so proud to call myself your friend and I cannot wait to see the man that Croix Kingston will become!
Love,
-Bxx