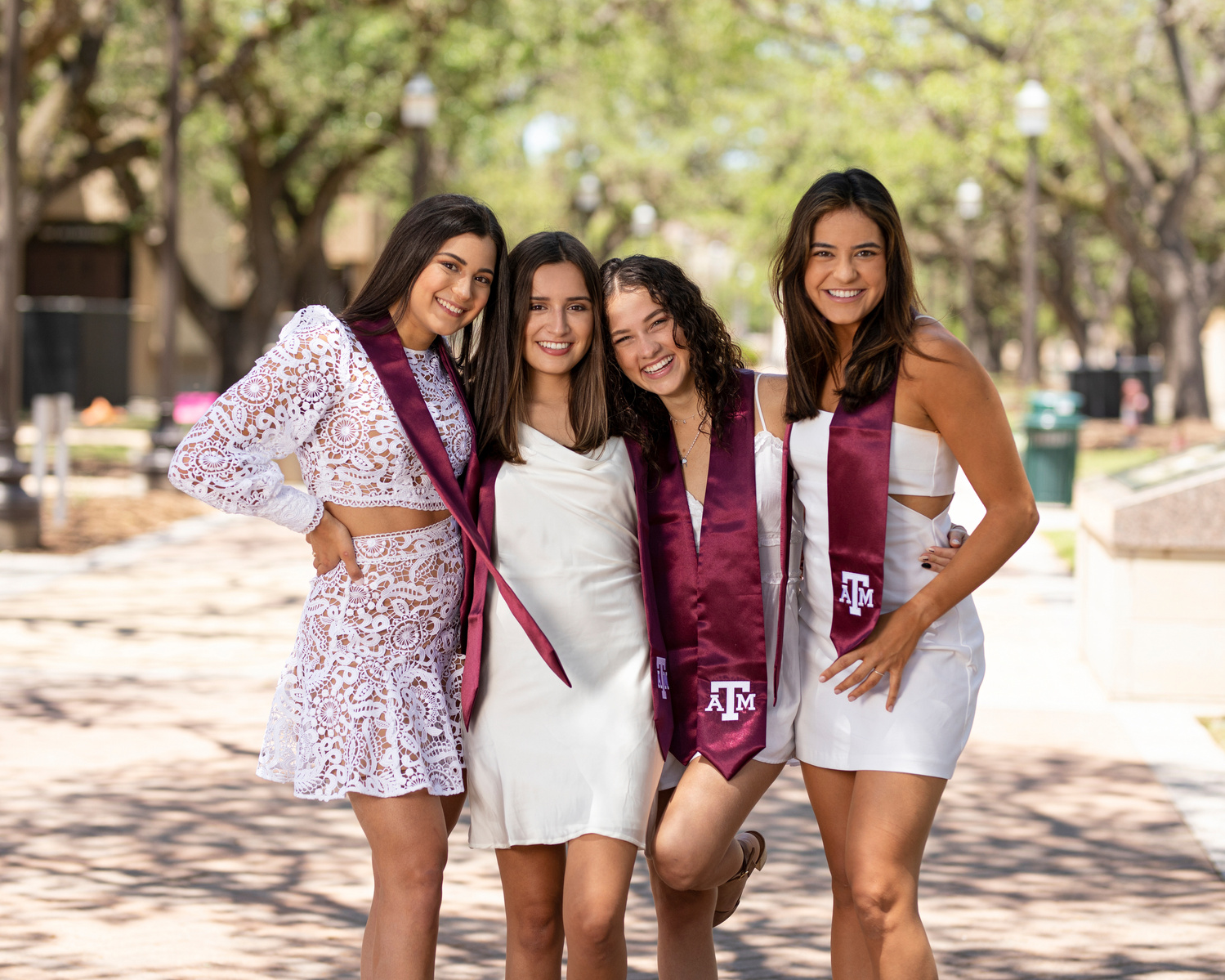 Have you ever wondered what a senior shoot with your besties would look like ?!? Well wonder no further! Here's a PERFECT example of what you can expect when you book a senior session with your besties, aka my Aggies help Aggies package! This session was an absolute dream!! 😍🥰❤️
The Aggies help Aggies package is not just for besties, it can also be done with your significant other! This package includes 2 locations, 2 outfit changes and 20 photos (10 per person). This package is IDEAL for two people only, but can be done with a bigger group as you can see! The great thing about this package is that you get individual and group shots, however, it is required that you at least get two group photos. This package is exactly like my white package which is priced at $175, but with this package you save $37.50 by scheduling your session with your bestie!
Lu approached me about wanting to do a session with her 3 BFF's, and as I mentioned before, the Aggies help Aggies package is ideal for 2 people, but can be done for 4 people as well. They purchased 2 AhA packages with the 2nd package being at a discounted price and they got 3 hr session, 3 locations, and 40 photos! We started this session at 2PM and finished at 5PM and even though it was hot, we still had A BLASTTTTT! These girls know how to have a fun time 🥳🎉✨
We started at Military Walk (friendly reminder that i consider the Century Tree as part of the Military Walk!) and then we moved to the Administration Building and then finished at the Fountain by Kyle Field!
I could talk about how amazing this session was, but I'm just going to let the photos talk for themselves!
In conclusion, if you've ever thought about doing a session with your besties, but still want some individual photos of yourselves, THIS IS YOUR SIGN TO SCHEDULE THAT SESSION TODAY!
You can find more information about what packages I have to offer HERE!
-Bxx