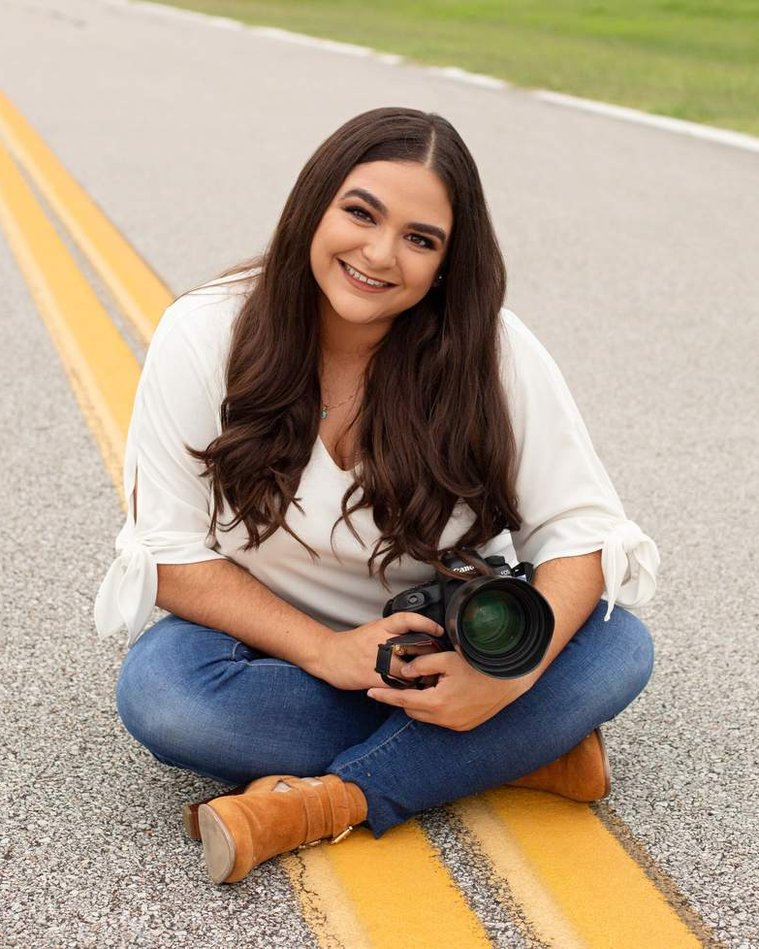 Hey there!
I'm Blanka Leal, I'm a Mexican photographer based out in Bryan/College Station specializing in Senior Portraits, Maternity, Fashion and Beauty photography!

Some fun facts about me; I am completely obsessed with my Dalmatian named Damon (photo down below) and sour gummy bears. If you know where I got the name for my doggo, then you're my kind of person and we will be BFF's!
I trained with Coco Rocha herself on a 3 day intensive where I got to learn all about posing, the fashion industry and making your client/subject feel confident and beautiful- and honestly it was one of the best experiences of my life!
Most of the time you can catch me in front of my computer editing the day away with a messy bun, a graphic t-shirt and my iconic dirty Dr. Marten's boots binging a show on Netflix.
I love connecting with people and capturing a timeless moment. Although my first love is music photography, and it's how I started shooting- working with people and making them laugh is what makes my cold heart happy.