Howdy Y'all!
Graduation time is officially done here in Aggieland and I thought I would share my 2018 May graduates. I had a blast working with these girls, I wish would have gotten more time to do more seniors this year, because I absolutely love working with my fellow Aggies. But I just recently decided to leave my day-time job and do photography full-time so I am extremely excited about that.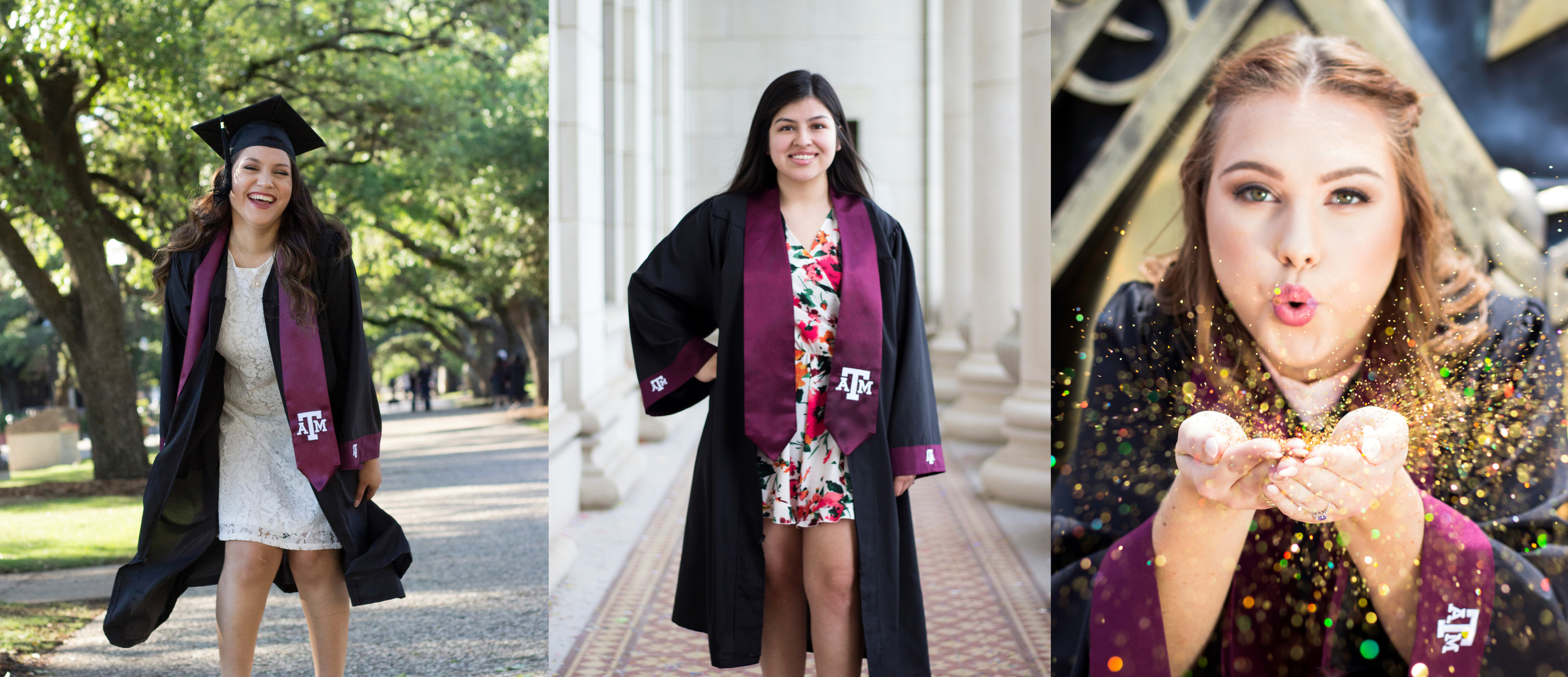 This time around I had the pleasure of working with Monica, Jessica, and Madeleine, they are three of the sweetest and nicest girls I've ever worked with! I wish nothing but the best to these three beautiful girls.

I am currently booking High School seniors for this June as well as summer seniors!
Enjoy the pics
-Blanka Leal